Vermont Everyone Eats Extended: Central Vermont Hub Continues Providing Meals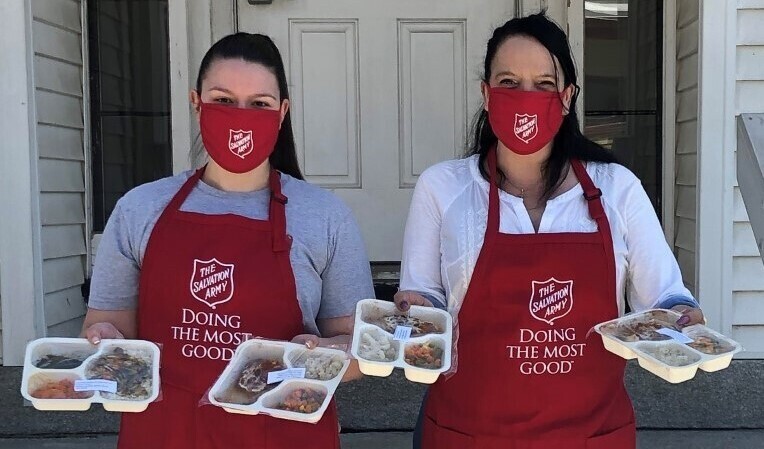 FOR IMMEDIATE RELEASE
Yvonne Lory, Capstone Community Action
(802) 479-1053
ylory@capstonevt.org
Vermont Everyone Eats Extended: Central Vermont HUB Continues Providing Meals
Restaurant community meals program continues support for vulnerable Vermonters as part of statewide recovery from COVID-19
(Barre, VT) Vermont Everyone Eats (VEE), the innovative COVID-19 response program that provides meal assistance to Vermonters in need while supporting local restaurants, farmers and food producers, has received an extension to continue programming. Program managers had previously anticipated that the program would end on June 30, but the State has extended the program contract recognizing that many Vermonters continue to face exacerbated food insecurity due to the COVID-19 economic crisis. The program is now expected to continue through September, contingent on the need and available funding.
"It's been nearly a full year since the Everyone Eats program began. With the steadfast dedication and collaboration of our 27 key community partners including ShiftMeals, we're pleased to continue supporting priority populations and some of Vermont's most vulnerable community members" stated Sue Minter, Capstone Community Action's executive director. "It's truly a win for all of those involved. With the generous funding provided by the Federal Emergency Management Agency (FEMA), the Central Vermont hub is empowered to carry on its success. The Everyone Eats program has proven itself as a benefit to community members as the Central Vermont hub distributed over 108,000 meals in Washington, Lamoille, and Orange Counties from January 25th to June 27th."
Even as Vermont celebrates its high vaccination rate and the lifting of state pandemic restrictions, residents and local businesses continue to face pandemic-related crises. Many Vermonters are navigating the confusing maze of shifting conditions and resources like the ending of the eviction moratorium, changing housing assistance, reduced unemployment benefits, SNAP eligibility, and school meals programs. To help families, restaurants, and farmers continue to cope with the lingering impacts of COVID-19, Everyone Eats has been extended to keep providing its meals to everyone experiencing food insecurity and income for struggling restaurants and farmers due to still-turbulent economic conditions.
The program is anticipated to ramp down, with the volume of meals decreasing over the next few months as, hopefully, community food security stabilizes. Meals are still available in all 14 Vermont counties through a variety of distribution channels. For more information about the program or how to receive a meal, please visit www.vteveryoneeats.org.
Vermont Everyone Eats is an innovative program that provides nutritious meals to Vermonters in need of food assistance as well as a stabilizing source of income for Vermont restaurants, farmers, and food producers. The program was inspired by grassroots initiatives from communities across Vermont that collaboratively advocated for statewide funding to mitigate the high levels of food insecurity and food industry instability exacerbated by the COVID-19 crisis. In July 2020, Vermont lawmakers allocated funds from the Coronavirus Relief Fund to launch Vermont Everyone Eats and the program was subsequently extended with funding from the Federal Emergency Management Agency (FEMA). Vermont Everyone Eats is operated through a network of community hubs located throughout Vermont. Southeastern Vermont Community Action (SEVCA) coordinates the program through a contract with the Vermont Agency of Commerce and Community Development (ACCD).
Capstone Community Action was founded in 1965 and works to overcome poverty by serving people in crisis and creating economic opportunity for people and communities. Capstone's programs include emergency food, heat assistance, housing counseling and homelessness intervention, savings and credit coaching, business counseling, workforce development, home weatherization, transportation access, and child and family development programs in Early Head Start/Head Start. We serve over 10,600 people through these programs each year. www.capstonevt.org.
For information about Capstone Community Action's involvement in Vermont Everyone Eats please visit https://shiftmeals.org/everyone-eats.